Riding bicycles is a funny thing. Why is it funny and why is it a thing you might ask? Well, in this day and age there really isn't a point to riding bicycles. Everything around us is so manufactured for laziness and yet for those of us who ride these two-wheeled contraptions, we're essentially saying screw this society and its instant gratification. Despite this rebel facade that I just manufactured by placing some words in a particular order, cycling is still a thing. Its one of those activities one can partake in with a bunch of other people; where you can easily get caught up in having the right bike, wearing the right kit and of course matching socks to bring it all together and thus there is an underlying coolness factor that can arise. It's something that I've spent years trying to escape that is extremely prominent in the surfing community. So yeah, riding bicycles is a funny thing.
With that out of the way, I'm left wanting to share my experience of the two weeks I spent in CA and CO with a few words though mostly in pictures, hopefully placed together in some fashion that grabs peoples curiosity. The hope being that this combination of semi-selectively chosen words and digitally enhanced imagery will, if anything, inspire someone to go ride a bike. After all, that quote by H.G. Wells, "every time I see an adult on a bicycle, I no longer despair for the future of the human race" still brings some hint of hope for society to my mind. But more than that, I hope that some how this short post will get you to stop for a second and simply take a step back and make some observations about what it is we actually do and why we even do it, especially now that I just wrote that.
It all started off in Oceanside, CA where I was staying with family who I hadn't seen in over 1.5 years and it all became a little too much for me. I needed to get away and clear my head. As a grad student in the earth sciences, riding bikes is my medication of sorts. It's where I go to escape the stress and my overly analytical nature. When I ride my bike, I'm so focused on the moment at hand that its one of the few times where I'm fully present. From my perspective, part of our issues as a society is that we are always so preoccupied with so much stuff that we don't know how to be 100% present in the moment. Cycling is teaching me how to do that and sharing those moments with friends is even better!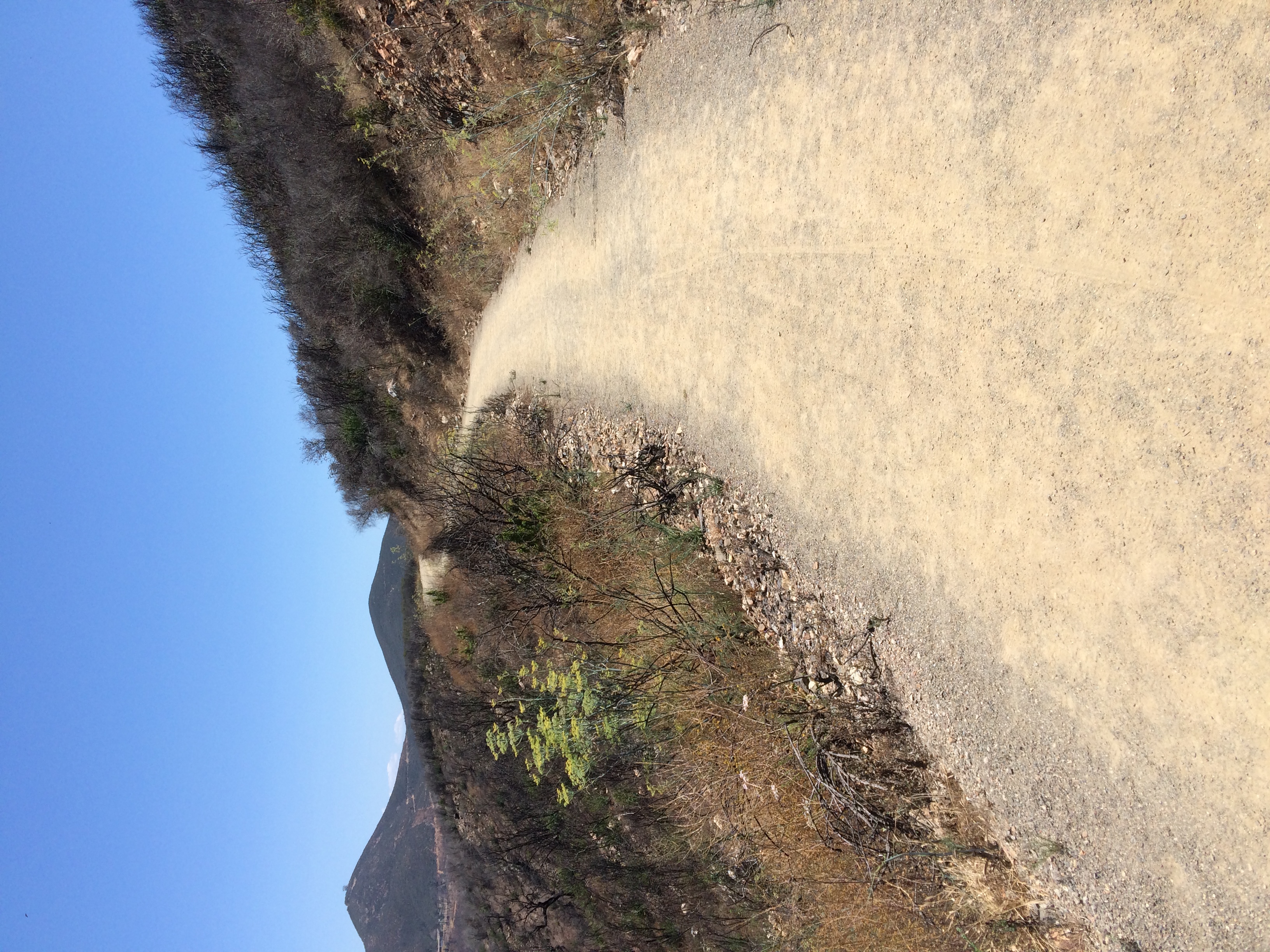 Day 3 of riding in SoCal with CJ turned into a freak show. Almost 100 miles of riding in the rain in Southern California just doesn't happen, ever... except this day. Despite the miserable conditions and the double flat, I was really stoked I got the chance to ride with a good friend of mine who is always putting together crazy rides, Loren Schaeffer. Photos below.
My last day of riding in SoCal looked like it was going to be a wonderful relaxing time riding with my mom, who I rarely ever get to ride with. She flew out from FL for the week and just as we stepped out the door a wall of gray was bearing down on us. We got about 3 miles in before it was raining once again. Photos below.
Boulder, day 1: Get off the plane, stop at Costco, put my bike together and then go ride portions of the Boulder Roubaix course with Leif and Marlijne. Photos below.
Boulder, day 2: What better way to get adjusted to the altitude than to ride straight up to Brainard Lake at 10,200' the day after I get in. Photos below.
Boulder, day 3: Met up with Jon Robichaud of Skratch labs and Kevin Batchelor for a reverse loop of what I road on day one. Yay gravel!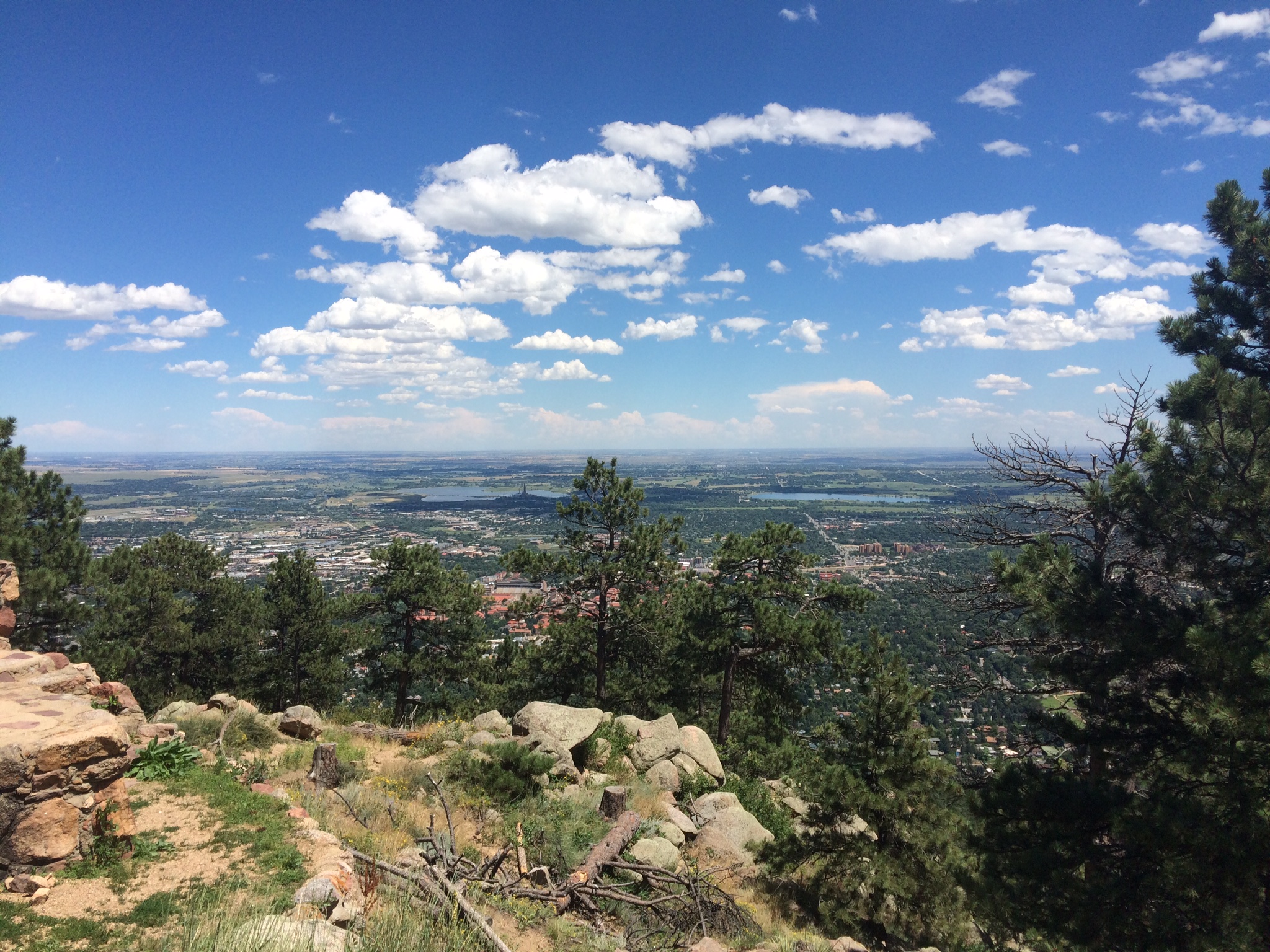 Boulder, day 4: Leif and Marlijne thought it would be good if they showed me as much gravel roads as possible. We then decided to head out to Mosaic so I could further convince myself that I need to spend a bunch of money I don't have to get a Ti frame once I graduate with my Masters degree in a year.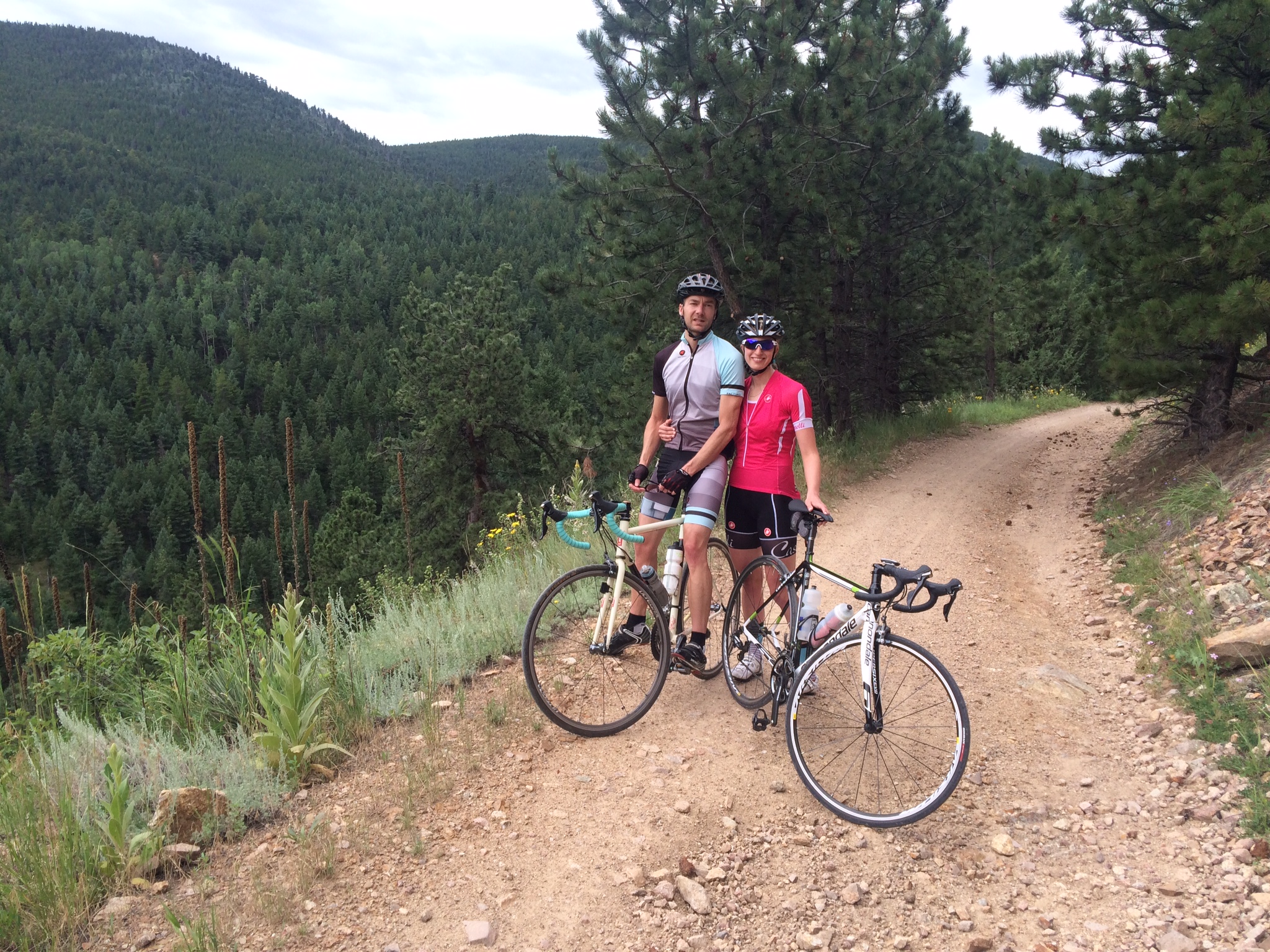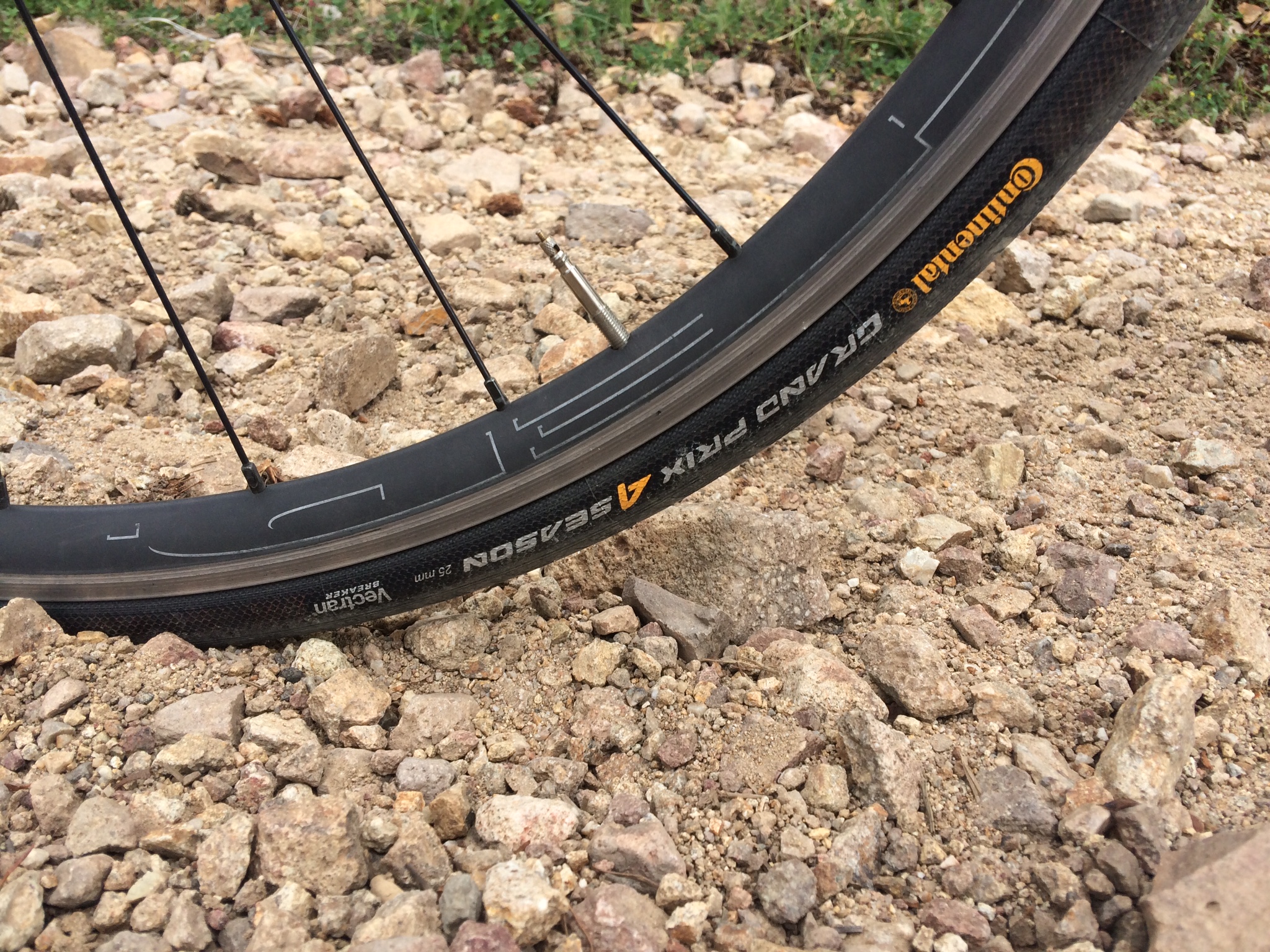 Boulder, day 5. Leif had tried to get a group ride organized but it didn't really work out so Leif, Marlijne and myself met up with Jake Nie who works at Mosaic and we headed off into the direction of some more gravel, Lickskillet in particular.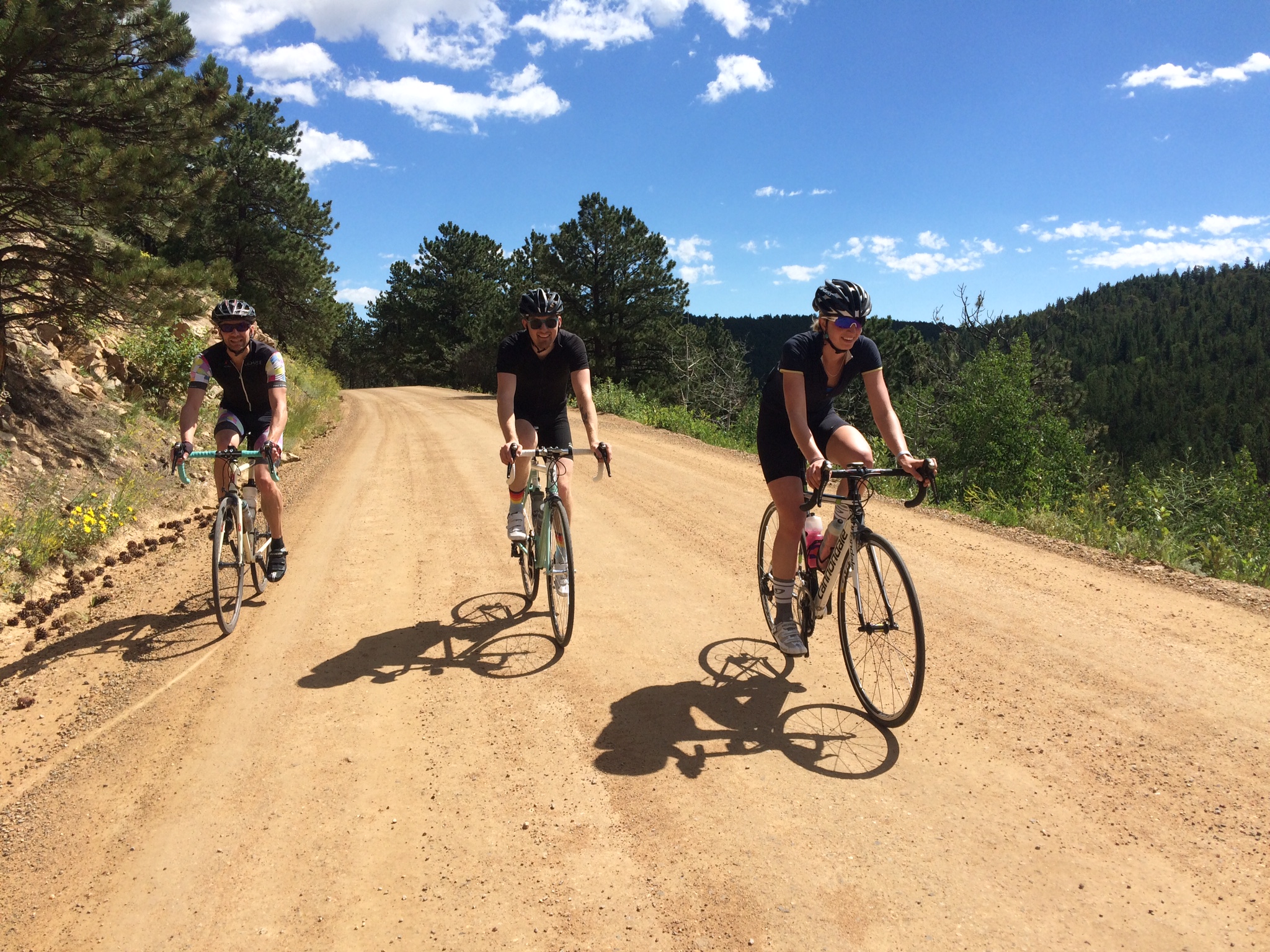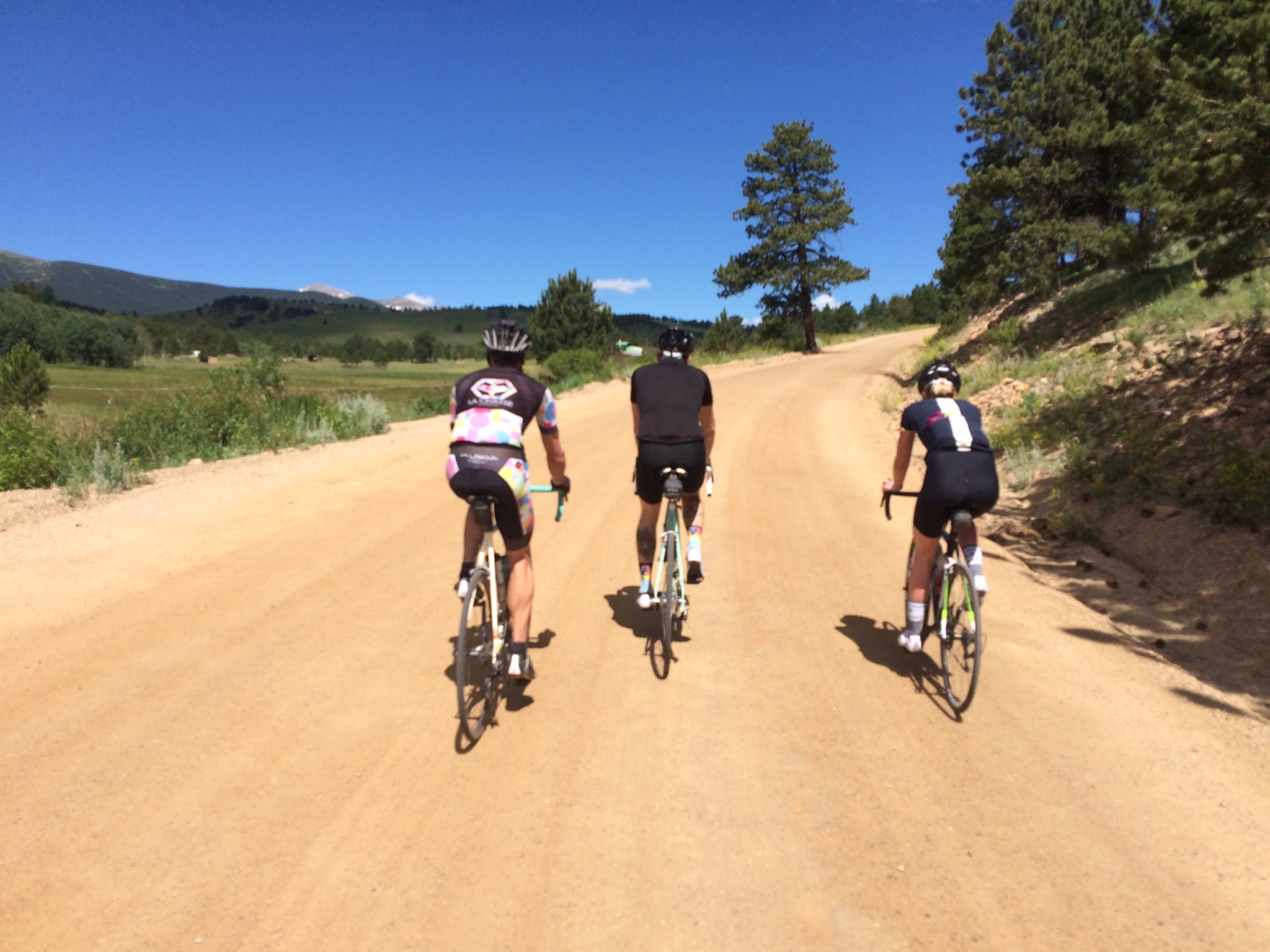 Boulder, day 6: I met up with Brett of Handlebar Mustache and we headed off to Sunshine Canyon for more gravel.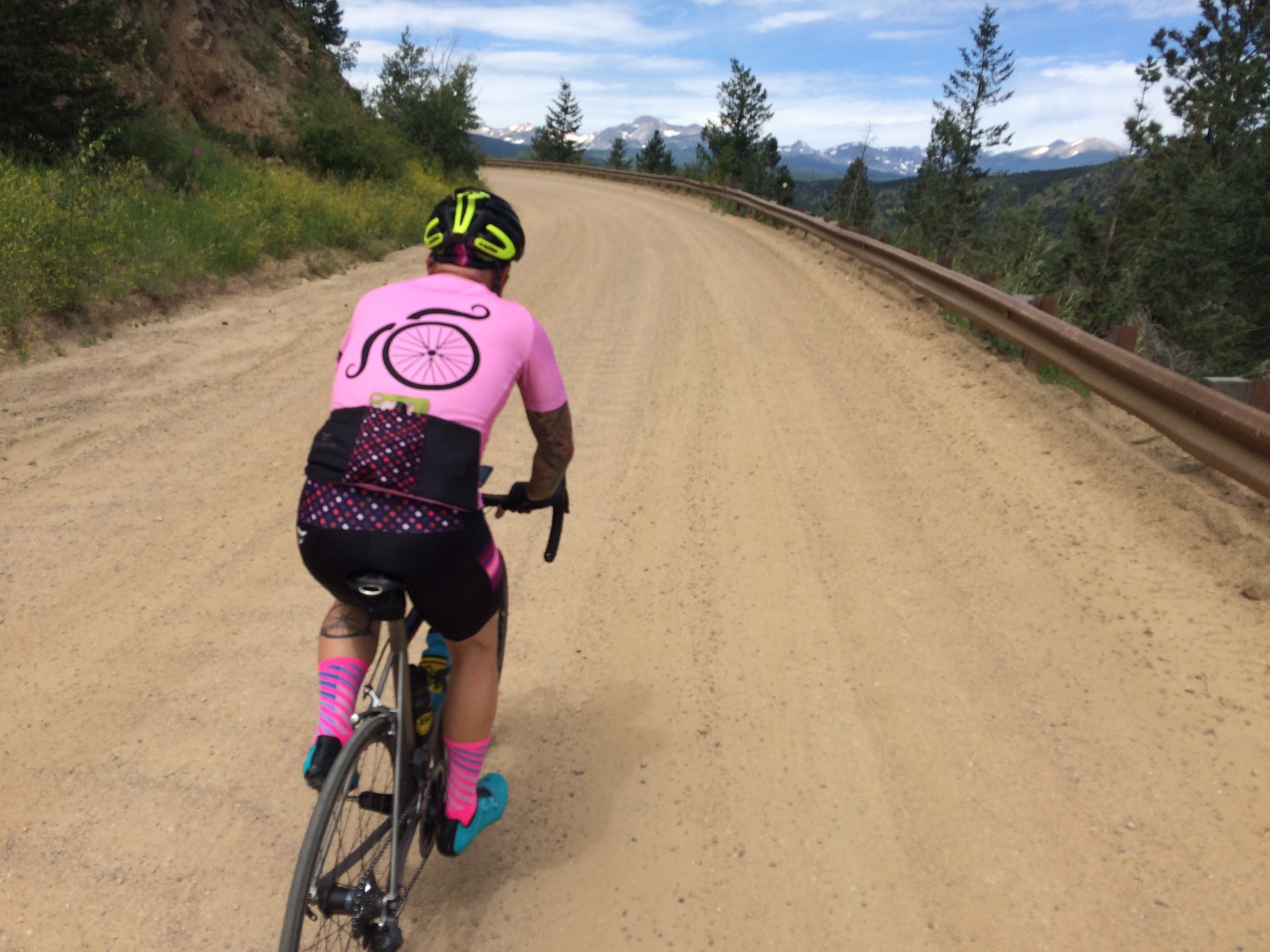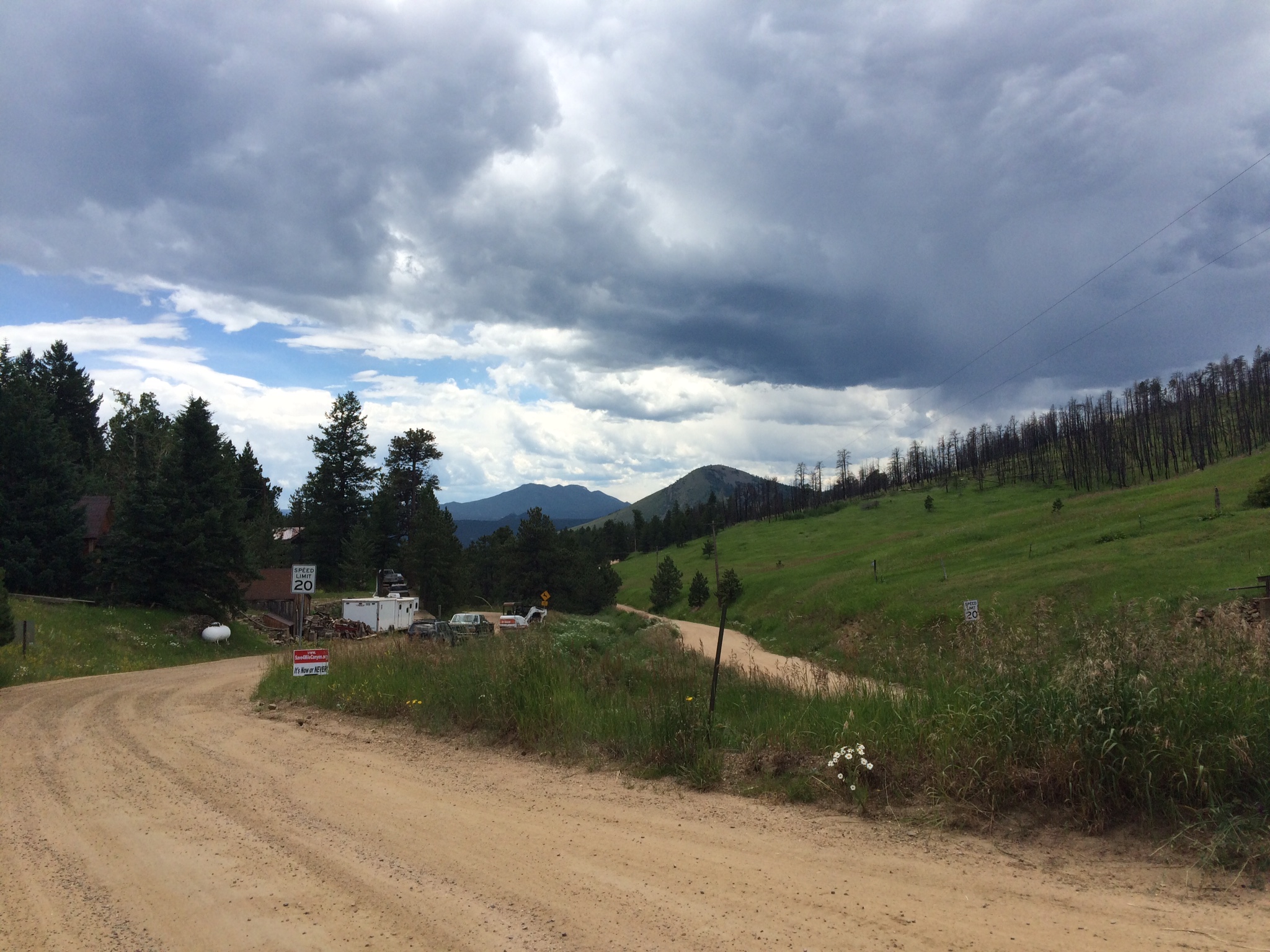 My trip ended on a high note, almost literally, as my final day of riding involved pedaling a bicycle up the highest paved road in the United States. Mt. Evans was a bucket list climb, but after 6 days straight of riding at elevation I wasn't sure it was even going happen. I flew out to Boulder on a Tuesday morning and the following Monday was the only day that it looked like it would work, but with the weather report showing a 40% chance of rain and strong winds at 14,000 feet, embarking on such an undertaking seemed pointless. With so much riding already accomplished, I could have left Colorado without doing Mt. Evans and been completely fine. However, there was something in the back of my head that didn't want to give up the chance to see if I could do it. I knew the distance wouldn't be a problem, but I live at sea level and you can never know how your body will respond to physical exertion that peaks out at 14k above sea level.
The ride started off at 7500' in Idaho Springs and immediately I was out of breath as Leif and I rode the 3-4% gradient windy road. 3 miles in and I was already trying to figure out at what elevation I would call it quits because making it to the top just didn't seem feasible. The road was quite boring, as the scenery never seemed to change. Every turn revealed the same tree lined hillside vista. It was such a mental game for these first 10 miles. Once again, living in Hawaii was a detriment as I realized how much of my riding is fueled by changing scenery. It was becoming apparent that when my mind is preoccupied by constantly seeing new things I'm not thinking about how tired I'm feeling. Eventually my muscles began to warm up and I started to get into that familiar rhythm of just riding my bike. It was at this point that the tree covered hills began to break way to slightly more open vistas with glimpses of the bare rocky ground that is indicative of the Rocky Mountains above tree line. At mile 13 we hit the junction of Squaw Pass Rd and Mt. Evans Rd. It was a wonderful sight seeing that big metal gate blocking the road; from here on out it was going to be open road with no cars. Construction on the road meant no cars allowed but hikers and bikers were free to pass!
It was at this point that hope of summiting began to start creeping back into my mind. I was feeling slightly better above 10,000' for some reason. Leif and I continued on, stopping a couple times for food and to add some layers as the temperature dropped. There were hints of ominous looking clouds on the horizon, at least what we could see of it, but the weather was looking to be much better than what had been predicted on the internet sites.
Somewhere above 12,000' it started to occur to me that my mental capabilities where becoming limited. My breathing turned into a very focused loud huffing as I tried somehow to increase the air pressure in my lungs by constricting the air that I was exhaling. Somewhere along the way my brain seemed to have remembered hearing of such a thing, though it wouldn't surprise me if I had somehow manufactured that concept in the dimly functioning recesses of my brain. Above 13,000' the thought of trying to take a glove off to grab my phone for picture taking seemed like too much of a task. It was at this point that I began to realize how mentally impaired I was becoming due to the lack of oxygen. It took every ounce of concentration to simply breath and not stop pedaling. Taking a drink of water was tortuous as the short disruption to my breathing rhythm seemed like it was going to make me pass out.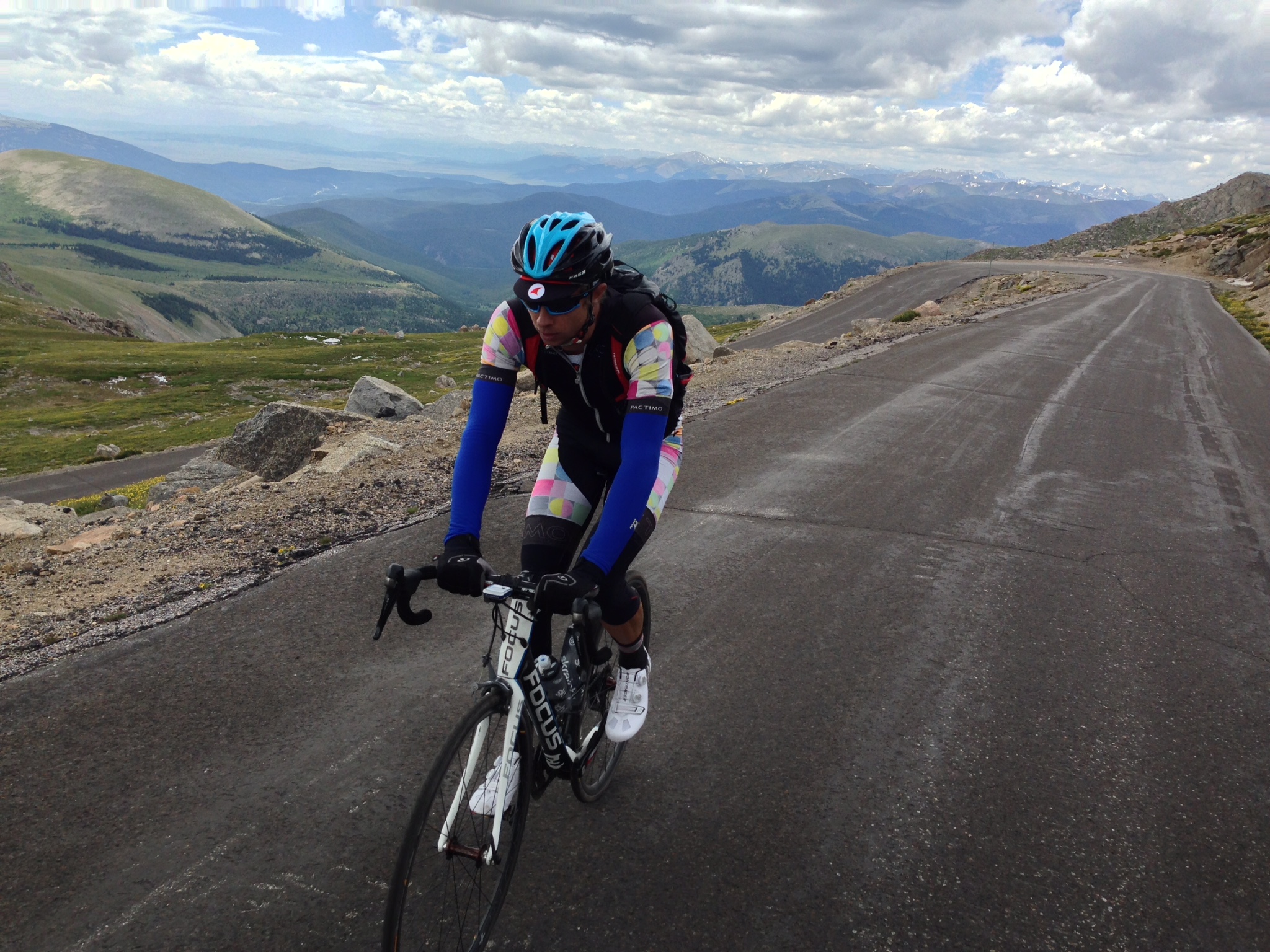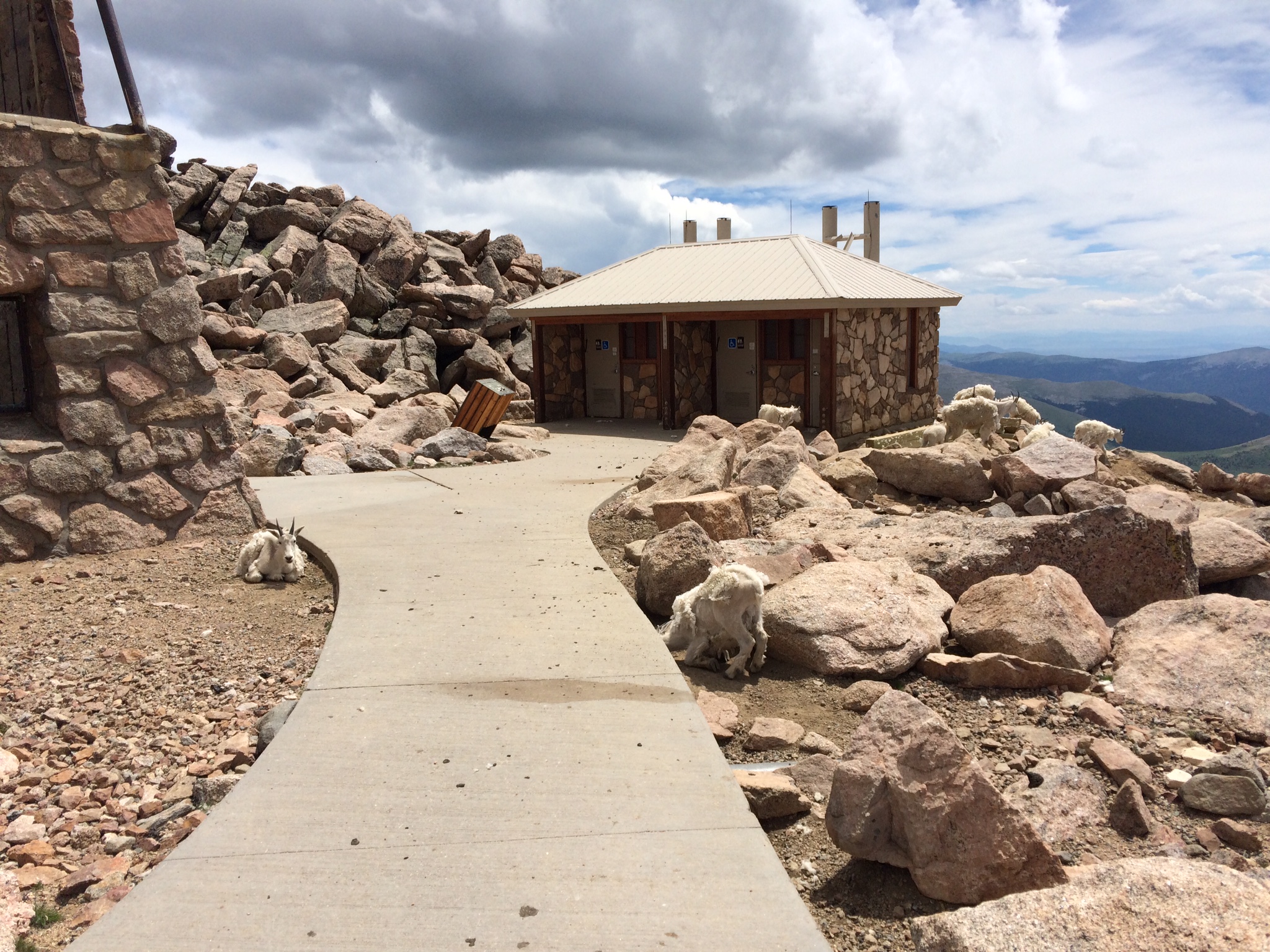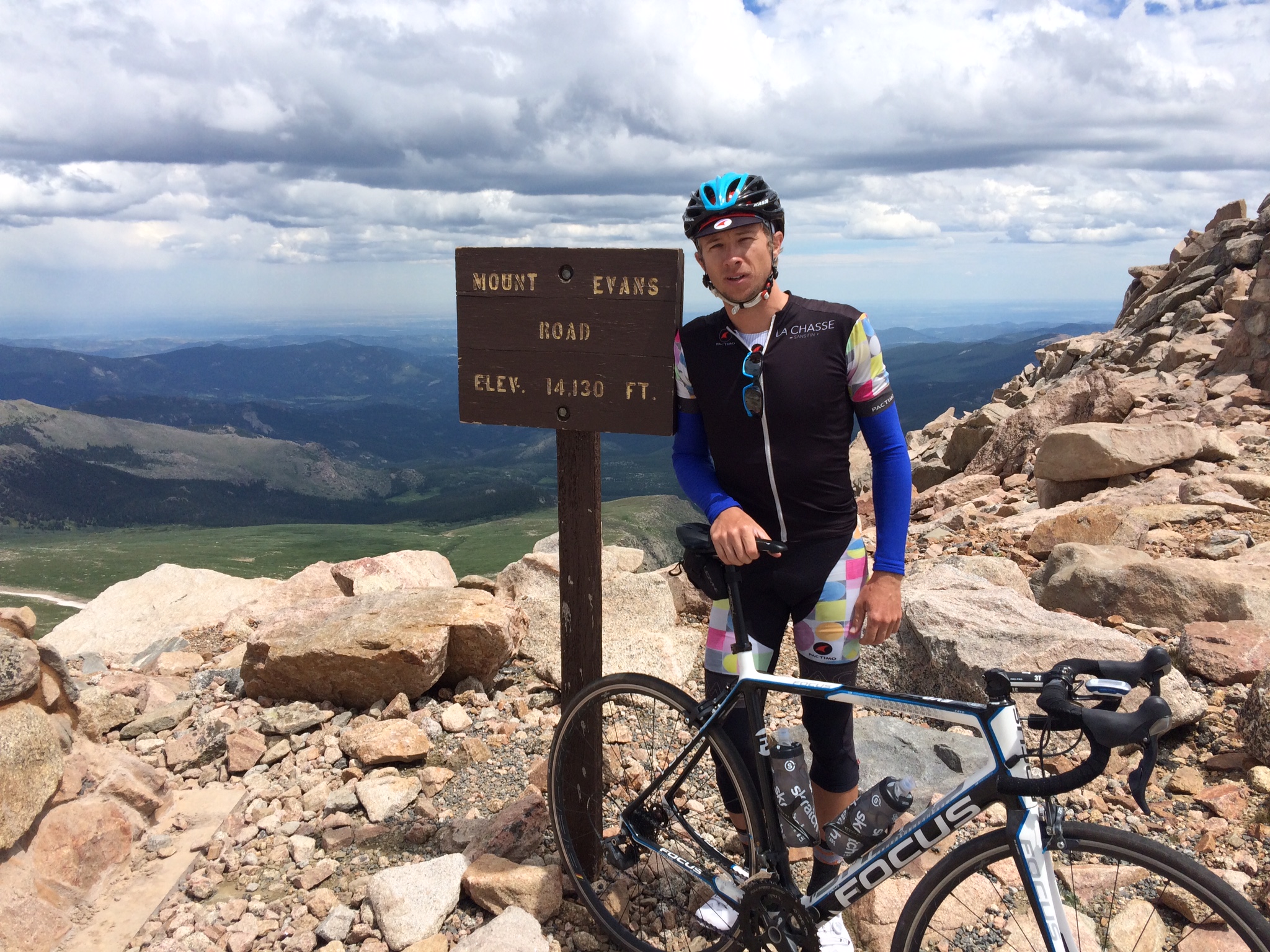 We eventually made it to the top and a pleasant sense of accomplishment slowly began to rise up within. The marmots and mountain goats appeared to be enjoying the lack of human beings that were present. Normally this time of year is packed with cars and people stumbling around the summit with their cameras trying to take pictures at 14,100 feet above sea level. There was only one other person in a work truck, though he promptly left after we got there. It was a wonderful view at the top, though my mental state and narrowed field of vision was limiting my ability to take it all in and enjoy the fact that we had just ridden our bicycles to the top of Mt. Evans. After some pictures where taken and a few chilly wind gusts it was time to get out of there.